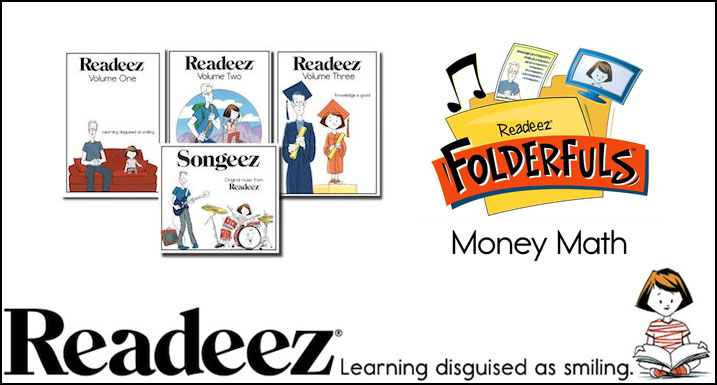 I think we're all in agreement — and if we aren't, then I don't even know what to say to you right now — that Michael Rachap of Readeez is one of the great unheralded heroes of the kindie scene. His songwriting is witty and sharp, he only gives interviews to the finest publications, and his songs are as adorable as well as educational.
Yea, verily, Rachap giveth. But what's that? You want more? You're terribly greedy — and very lucky. We'll let Michael fill you in:
Want to win an awesome gift for a child you care about?
I'm giving away an autographed Grand Slam Bundle, plus a Money Math Folderful (value: $56.95) just to encourage sharing.
I call it the Tweet-A-Readee Contest. It's way easy to enter. Details are here, but it's basically this: Go to Readeez.com and click "Watch." Find a Readee you like and share it on Twitter or Facebook (or both!). You can enter once per day, and the contest ends October 31st.
If you share on Facebook, let me know in the Comments under the video. (I'll know if you share on Twitter.)
That's it! Simple, right? And just think how happy you'd be with three great Readeez DVDs, the Songeez CD and the Money Math Folderful in the house.
Well, what are you waiting for? Go enter already. Sheesh.