Made In L.A. is Lucky Diaz's funky, fresh love letter to the City of Angels. It will be released on July 21st. We are proud to offer you a first glimpse at the gorgeous Made In L.A. artwork, created by the one and only Micah Player.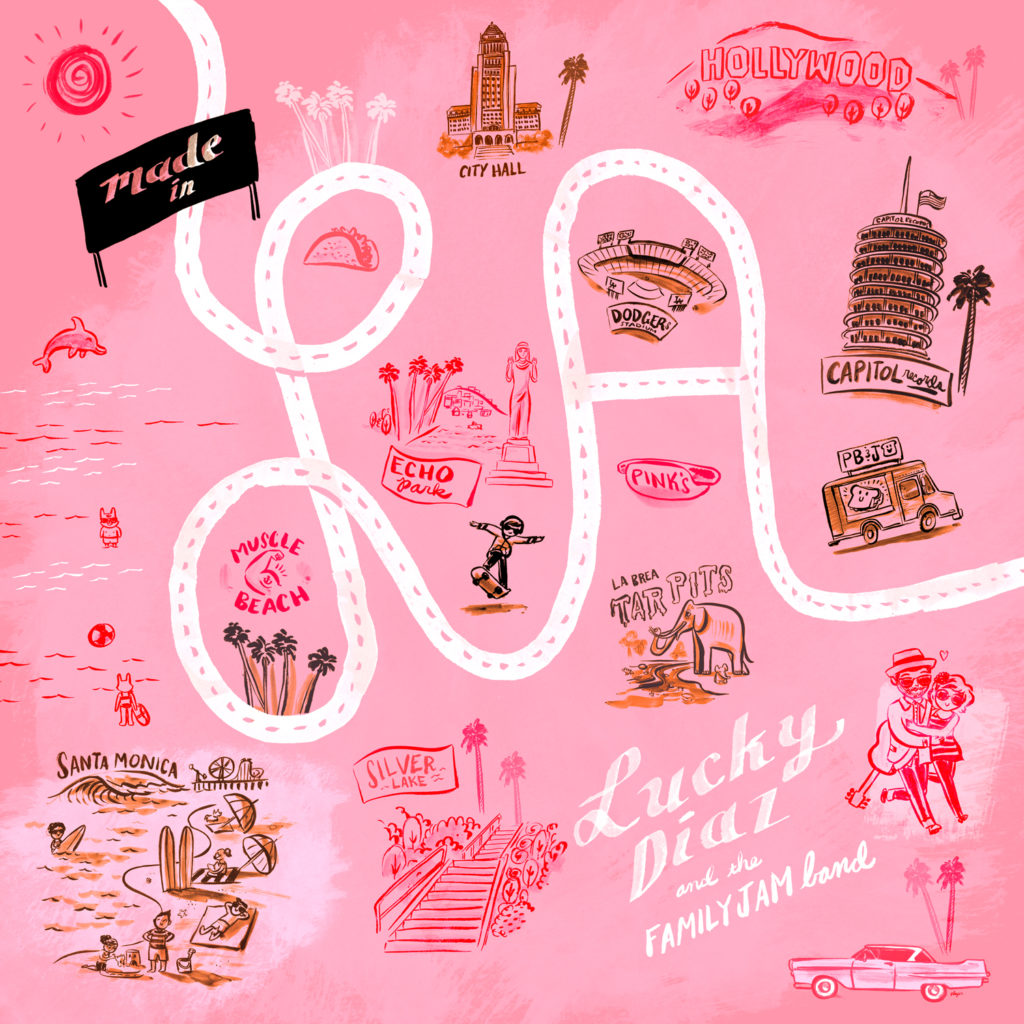 Listen to the infectious 'Paletero Man' – an ode to the Mexican ice cream man. Good luck getting the chorus out of your head:
Oye, my friend
Can you hear the sounds of the weekend
Oye, my friend
Don't miss your chance
Ven aca Paletero man
Lucky will be playing Lollapalooza this summer in addition to plenty of other shows across the US. If he's in your town, make plans to support great independent music.
'Paletero Man' is also featured on this killer summer road trip playlist featuring Lisa Loeb, Justin Roberts, Red Yarn and more!