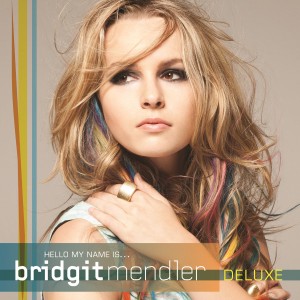 I recently had the absolute pleasure to join in on a HuffPost Live Chat with singer/songwriter and actress, Bridgit Mendler. She's a total sweetheart. Bridgit stars on the hit Disney series, Good Luck Charlie. However, like many of the young actors and actresses appearing on Disney sitcoms these days, Bridgit is first and foremost a musician. She sings and plays guitar and she's really good at both talents.
My kids are both right at the age where they watch the same tv programs. We actually watch Good Luck Charlie as a family.
It reminds me of my younger days when I would watch Growing Pains or The Cosby Show together with my family. I often make the comment that I think Good Luck Charlie should be on network television but I won't complain too much that it's a hit Disney channel sitcom. It's nice to not have to cringe when those Viagra commercials come on network channels. Not really interested in having that conversation with my daughters…yet.
But I digress. Bridgit is a doll. She comes across as a very wholesome, educated young lady and that's really the kind of person I want my young daughters to consider as a role model. During the HuffPost Live Chat, I had the opportunity to ask Bridgit a bit about her musical talents. You can watch/listen in on our conversation around 20:12, although, feel free to watch the entire segment (you should):

So, if you haven't given Good Luck Charlie a chance yet, I recommend that you do. The series is well-written and the actors have great chemistry.
I'm always howling with laughter. Bridgit's debut album, Hello My Name is, is available for purchase. It's a fun, pop rock album that the family can enjoy together.