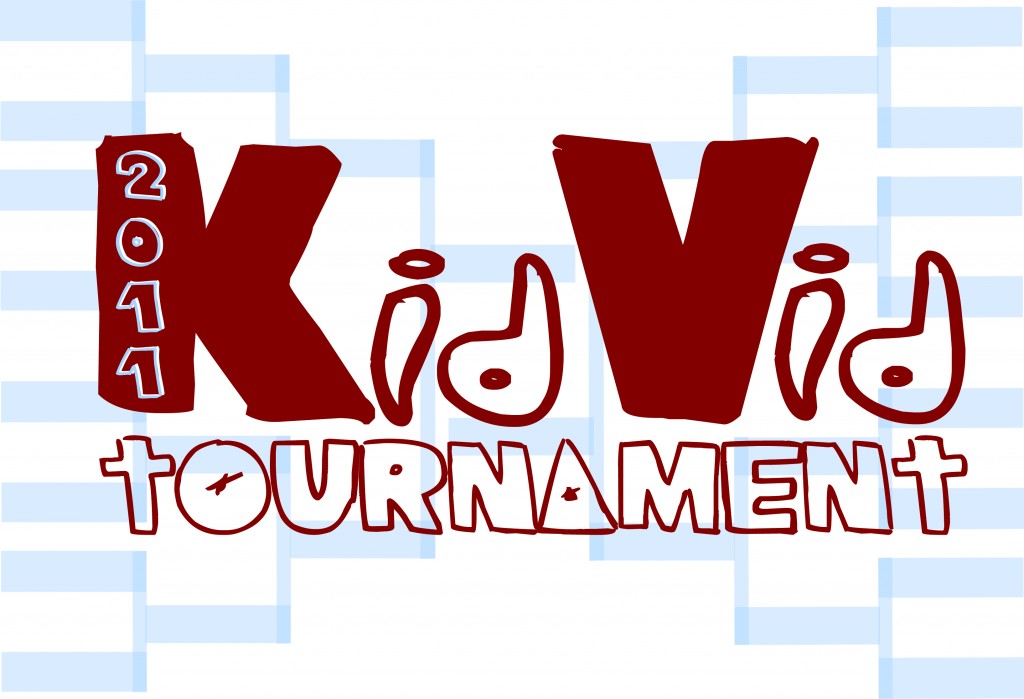 Who needs a ball and a hoop for March Madness? It's time to break out your brackets kindie style, with the 2011 KidVid Tournament!
What's a KidVid Tournament, you ask? Only a roundup of some of the year's best and brightest kindie videos, organized into divisions and marched into one-on-one battle, one round at a time.
Cheerleaders are not involved, regrettably, but I imagine some sort of trophy awaits the winner.
Or pride. Whatever.
Anyway, the fun kicks off today at Out with the Kids, where the Woody Guthrie Regional division is hitting the court. Here's a breakdown of the videos fighting for your vote today, along with a little commentary from yours truly. Watch the clips and then head over to OWTK to cast your vote! Continue reading →