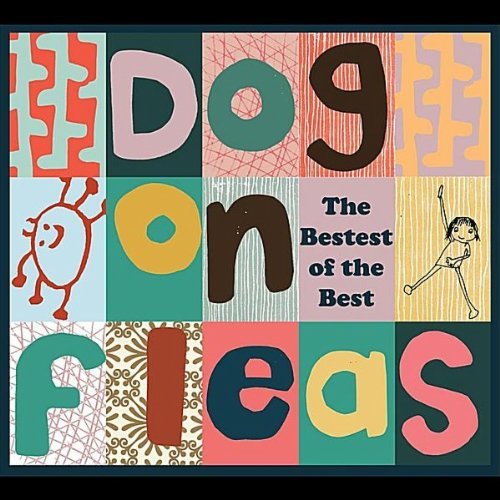 Dadnabbit's love of all things Dog on Fleas and/or Dean Jones has been well-documented 'round these parts, so I'm not going to even pretend to be objective about the band's first best-of collection, the aptly titled The Bestest of the Best. Basically, what I'm about to say boils down to two things:
1. I love it; and
2. You should buy it now.
That's really it. If you trust my judgment at all when it comes to family entertainment, just stop reading now and order copies of The Bestest of the Best for your family and your closest parent-type friends. Come back here later to thank me.
(You're welcome.)
If you need to know more for some reason, here it is: The Bestest of the Best culls a marvelous 20 tracks from the band's previous six albums, and while they've expressed unreasonable modesty where their earlier stuff is concerned (they're taking a pair of older titles out of print, which is what prompted Bestest), everything here hangs together brilliantly, from newer songs to re-recorded versions of older tracks to the marvelous "Buffalo Gals," recorded with Elizabeth Mitchell for a charity compilation and making its first appearance on a Dog on Fleas CD.
It's just terrific stuff — warm, gently whimsical, and packed with lyrical gems. Dog on Fleas' music soothes (the heartwarming "Beautiful World," which contains the brilliant line "God goes clamming and brings up a pearl / Beautiful world, beautiful world"), it makes you think (the jaunty "The Moon Song" compares our changing moods — and the ups and downs of our days — to "the waxing and the waning of the moon"), it makes you laugh (the times-tables-by-way-of-shouting "Twistification"), it brings a tear to your eye (the simply beautiful "Happy").
Put simply, the band makes music about things that matter — about love, about family bonds, about respecting the world around us. They impart their messages without being preachy, and they perform without artifice; these are songs that sound like the work of people together in the same room.
If I could buy a copy for everyone, I would.