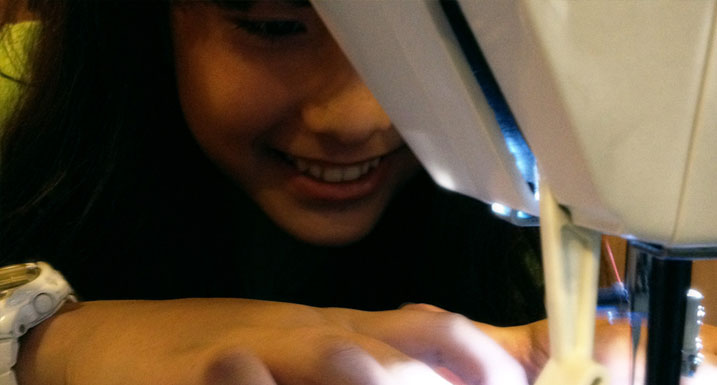 Live long enough, and you'll figure out that every generation has its own young girl freakout. Perhaps owing to our accelerated digital culture, I think we've seen three over the last 15 years or so: the hubbub over Reviving Ophelia, the ruckus over Oprah's discovery of "rainbow parties," and our collective national cluck-clucking over the "Chris Brown could beat me" memetweetawfulthing.
But if you actually happen to have a young girl in your home, you know they're impossibly complex creatures, impossible to lump into nationwide movements, hard not to worry about one moment, hard not to strangle the next. And if for some reason you're feeling anxious about a young girl in your life, here's a ray of sunshine for you: A BoingBoing report on how sewing — yes, sewing — is the hot new tween trend. (Complete with 21st century tech twist: the article talks about LilyPad Arduino, an open source project involving "sewable lights, motors, and temperature sensors.")
It's a fun, encouraging, interesting read — not only if you're interested in sewing, but as an example of just how wonderfully smart, strong, and complicated our young women are — and as an example of how kids are using tools to create even as we wring our hands over our perceived national drift toward lazy consumption. Maybe the future won't be so bad.