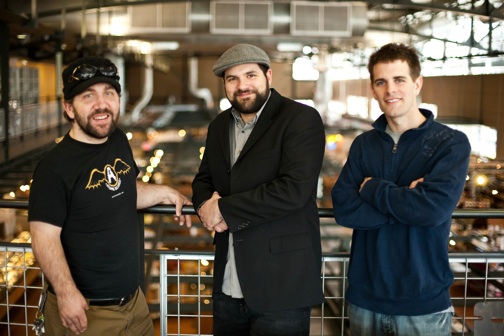 After a looooooong hiatus, Milwaukee's The Figureheads are back with a new batch of hip hop for kids. The trio consists of Greg Marshall, Jeremy Bryan and Dave Olson.  The new album Holy Monkey Mixtape is a tight, cohesive album with smart, thought-challenging lyrics at the forefront. Listen closely or you might miss the message.  It serves as great conduit to educate your child.
In their own words:
The Figureheads is an award-winning musical act turned non-profit organization using original positive hip-hop music to engage youth and educators, from pre-kindergarten through high-school, in order to develop critical thinking and collaborative skills that result in a greater desire to learn and relate.
Can they give Secret Agent 23 Skidoo a run for his money as the King of Kid-Hop? Not yet. But they are the most formidable challenger yet.
Although intended for older children, my 3 year old loves "The Sticky Song.
"
Listen, then buy the entire album below: