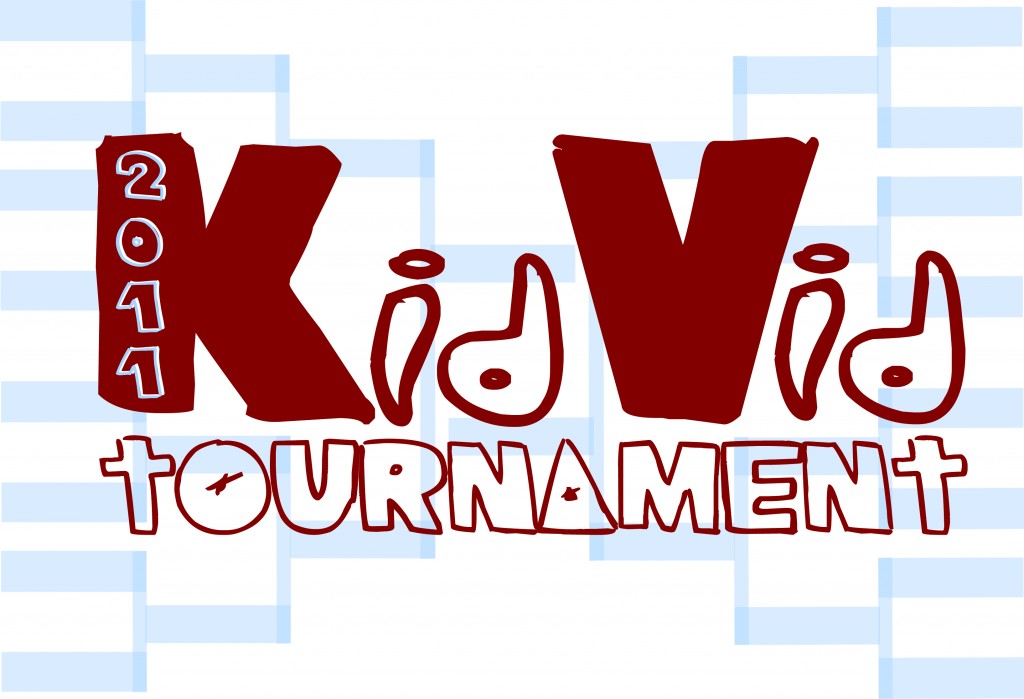 Another day, another senses-shattering round in the 2011 KidVid Tournament! Today's matchups are being hosted by kindie kingmaker Bill Childs over at Spare the Rock, Spoil the Child — let's take a look at our contenders in the Pete Seeger Regional division.
#1 Seed: Keller Williams, "Hula Hoop to Da Loop"
I like Keller Williams, and I enjoyed his kids' album (aptly titled Kids), but on the surface, "Hula Hoop to Da Loop" seems like kind of an odd choice for a video. I mean, the song doesn't do much, does it?
Happily, Williams gets around this with one of the more enjoyable clips I've seen in awhile.
First of all, I love watching artists play with loops; second, the way that shot is framed is just lovely — there's something almost inspirational about watching all those hula hoopers running over the horizon. Plus, this is either a live recording or it was brilliantly edited to look that way.