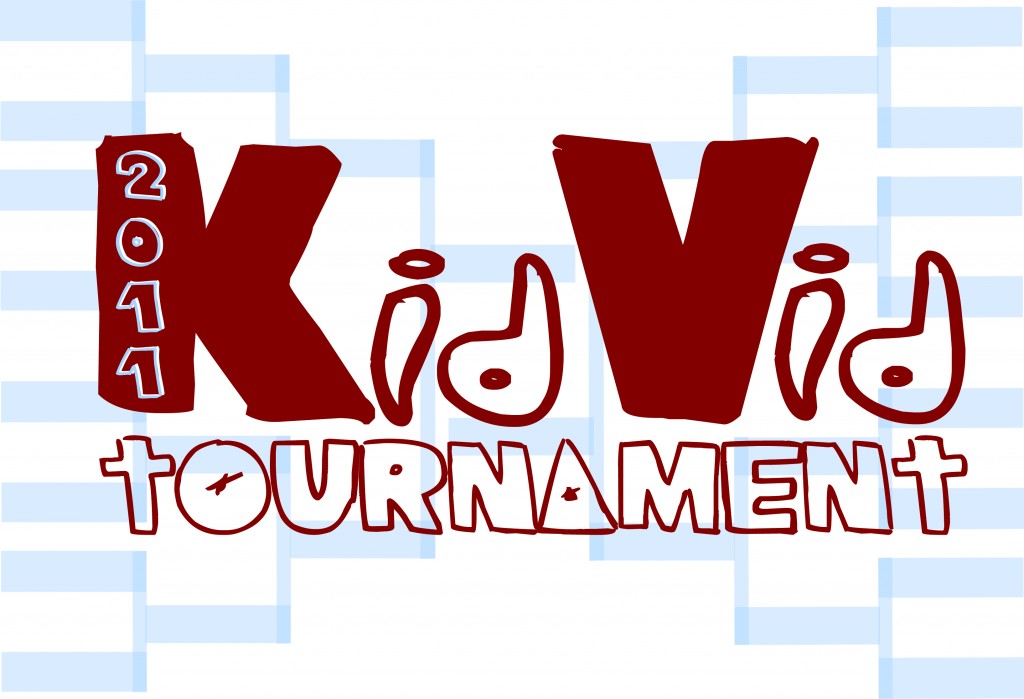 Another day, another senses-shattering round in the 2011 KidVid Tournament! Today's matchups are being hosted by kindie kingmaker Bill Childs over at Spare the Rock, Spoil the Child — let's take a look at our contenders in the Pete Seeger Regional division.
#1 Seed: Keller Williams, "Hula Hoop to Da Loop"
I like Keller Williams, and I enjoyed his kids' album (aptly titled Kids), but on the surface, "Hula Hoop to Da Loop" seems like kind of an odd choice for a video. I mean, the song doesn't do much, does it?
Happily, Williams gets around this with one of the more enjoyable clips I've seen in awhile.
First of all, I love watching artists play with loops; second, the way that shot is framed is just lovely — there's something almost inspirational about watching all those hula hoopers running over the horizon. Plus, this is either a live recording or it was brilliantly edited to look that way.
#4 Seed: Justin Roberts, "Obsessed by Trucks"
Justin Roberts is often referred to as the "hardest-working man in children's show business," and he's apparently building a second generation for his empire by using his children as free labor for his videos. Oh, those poor kids. You can almost hear Justin screaming at them between takes, can't you? I'm sure one day, the Lily Tomlin/David O. Russell-style blowup that must have erupted behind the scenes will make its way to YouTube; in the meantime, we have this homebrewed clip, led by the effortless charm of a pint-sized lip sync star and a little boy who's, well, obsessed by trucks.
#2 Seed: Jamie and Carmen Broza, "The Waters of March"
A simple, lilting melody, a pair of gentle voices, and a song about the passage of time, sung by a father and a daughter, interspersed with clips of their life together. This is beautiful. Oh, and I love hooters! Get your mind out of the gutter, jerks — I was talking about the melodica…
#3 Seed: Recess Monkey, "Black Hole in My Room"
Recess Monkey is very popular, and for a lot of very good reasons, but this song has always gotten a shrug from me — I get restless listening to a chorus that repeats itself this many times. I have been overruled on this by my kids, however, who giggled like crazy the whole time the video was on, and who grilled me on the nature of black holes after it was over. Well played, Recess Monkey.
That's it for today's videos. Go vote for your favorites!