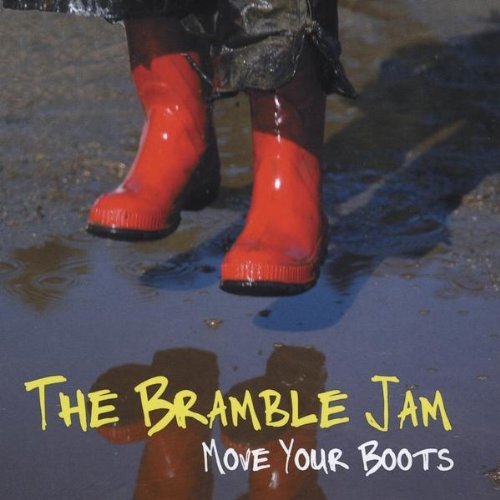 I could go on and on about this album, but everything you need to know about it is laid out for you before the first note graces your speakers. To wit:
1. The name of the band is the Bramble Jam, which is the coolest. Just the coolest.
2. The title of the album is Move Your Boots. See #1.
3. The band photo on the inside sleeve shows the members of Bramble Jam holding three acoustic guitars, a stand-up bass, and a pair of drumsticks.
The only question you should have at this point is whether or not the music on the album is cool enough to live up to everything I've just described, and the answer is a resounding "yes." Move Your Boots is one of the most effortlessly charming kids' records I've heard in a really long time, with beautifully crisp production and perfectly stripped-down arrangements to go with the band's rootsy instrumentation and songs about stuff you might remember from your own childhood — like splashing in puddles, dancing like a goofball, arguing with your siblings, wondering why Mom's so upset about your messy room, Dad's pancakes, and squishing bugs. None of these are particularly groundbreaking topics for a children's album, but it isn't often that they're addressed with such a refreshing lack of artifice; quite often, Boots has the feel of a back porch jam that just sort of happened to wander into kindie territory. What else can I tell you that really matters? It's wonderful, just wonderful.