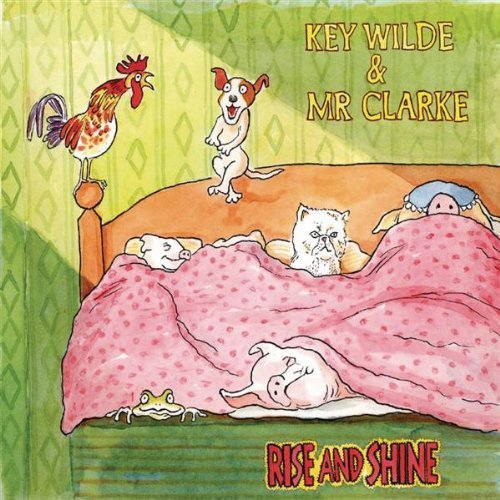 I've listened to more children's albums than I can count, and I don't think any of them have sounded less like a children's album than Key Wilde and Mr. Clarke's Rise and Shine. This isn't a bad thing at all — in fact, each of these 10 songs is completely appropriate for children. It's just that most kids' music, no matter how skillfully or smartly it's put together, sounds at least a little condescending — like adults trying to record songs kids will like — and Rise and Shine, in blessed contrast, comes across simply as a collection of music that ended up in the kids' section through a series of happy accidents.
Again, this isn't a matter of the subject material being over the little ones' heads; Rise and Shine's songs deal with topics including pets, trucks, space travel, counting, and something called peekapoo. But Key Wilde and Mr. Clarke don't pander with their arrangements, which are stripped-down, folk-flavored, and often totally rockin' in the bargain — not to mention catchy, too. Rise and Shine is the kind of record you could listen to two or three times without realizing it was made with kids in mind.
Which is not to say the album lacks kid appeal; quite the contrary, as Rise and Shine is not only packed with ready-made favorites for the younger set ("Rattling Can," which uses a brilliant, progressively lengthening "Old McDonald's"-style chorus to describe the order of the universe, is at the top of my daughter's list), but it comes bundled with a board book that illustrates many of the songs' stories. The end result, as I can personally attest, is that your little ones will spend half an hour flipping through the book, completely mesmerized, while Key Wilde and Mr. Clarke entertain the whole family. Don't go looking for Laurie Berkner levels of cuteness, but if your kids like a little genuine rock & roll in their musical diet, Rise and Shine is one to look for.