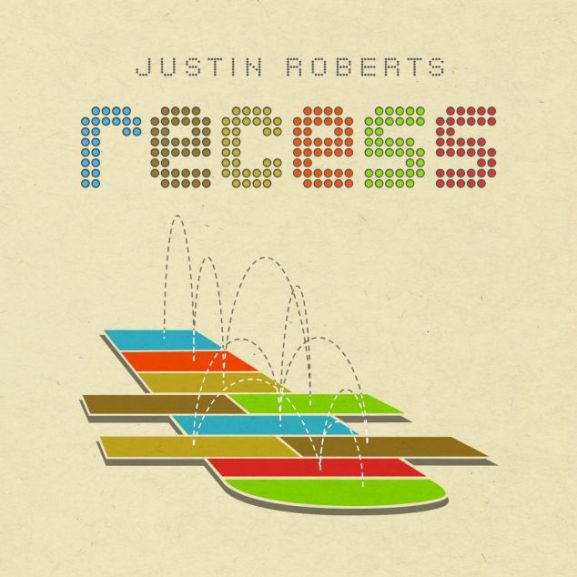 CD: Recess
Artist: Justin Roberts
Audience: Fans of sagaciously written pop/rock music.
Sounds like: Semisonic, for the 3-10 yr old crowd.
Buy from: The man himself, Amazon.com, iTunes, CD Baby
Random Thought: I need to stop doubting Justin Roberts and just sit back & listen.
Tweet Sized Review: Recess rocks. End of story.
I've said it in previous reviews and I'll say it again – Justin Roberts is the Dan Wilson of the Kindie music scene. He can't write a bad song. Sure, some songs are better than others, but there never is a dud. He makes it seem so effortless, even though its not. His song craft is second to none.
If you had doubts about any lingering effects from Justin Roberts last album – Lullaby – he erases those on the open notes of Recess. The track rocks. Hard. Listen to the evidence:
Nobody, I mean nobody, captures the spirit of childhood better than Justin Roberts. From being in a elevator ('Otis'), to the grocery store check out line ('Check Me Out, I'm At The Checkout'), he nails it. Every single time. He connects better to the mindset of child than anyone in Kindie world.
How memorable are the songs from Recess? Profoundly. We attended a Justin Roberts concert in the Wisconsin Dells last summer and he performed 'My Secret Robot' at the show. I recorded it on my phone. My then 3 yr old watched it on my phone probably 3-4 times. Then I dropped my phone in my coffee. (Yes, I'm an idiot.) Video lost, song forgotten, right? Nope. Within 10 seconds of hearing 'My Secret Robot' on Recess my now 4 yr old screamed "THE ROBOT SONG! WE SAW HIM PLAY THIS!" So yeah, these songs will stick in your kids head.
And in fairness, I can't give a full review of the entire record, because my daughter won't let me get to the end of the record. After the songs ends, she commands from the backseat "Again Daddy!" According to iTunes, 'Recess' has been played 33 times. The final track 'Red Bird' has only been played 4 times.
Take It To The Bridge: To those who pay attention to such things, Roberts' kills the bridge on practically every song. From the psychedelic bridge on 'Hopscotch' to the ragtime breakdown on 'Every Little Step'  – every one works seamlessly and proves what a master of the song writing craft Mr Roberts is. He's just a damn fine songwriter.
Lastly, do yourself a favor – Buy directly from Justin 1.For the killer packaging and 2. More $ ends up in his pocket. Which gives him the artistic freedom to give us parents, more great moments with our kids, like the ones on Recess.
Bonus: We have a copy of the album to giveaway. Simply share this post on Facebook or RT this on Twitter and you will be entered to win. We will randomly select a winner on 8/1. Good luck!
1. Recess
2. I'll Be An Alien
3. Hopscotch
4. Check Me Out, I'm At The Checkout
5. My Secret Robot
6. Looking For Trains
7. Every Little Step
8. We Got Two
9. The Princess Wore Pink
10. Otis
11. School's Out (Tall Buildings)
12. Red Bird