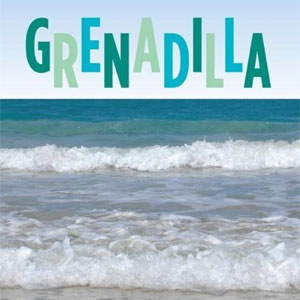 As you're no doubt aware if you've been visiting Dadnabbit for any length of time, I'm a huge fan of Dean Jones and Dog on Fleas — but since I'm something of a late convert to their music, it wasn't until late last year that I discovered the band's ranks once included Debbie Lan, whose dulcet tones now front the Capetown rhythms of kindie's first kwela-based group, Grenadilla.
What's kwela, you ask? Well, if you've ever listened to Paul Simon's Graceland, you've got something like an idea — it's South African music, full of memorable melodies, joyous harmonies, and the sunny sound of the pennywhistle. I haven't been able to stop listening to Grenadilla's debut for months (as I told Debbie during our chat, the only thing I don't like about her music is that there isn't more of it), and I thought it was high time we talked. If you haven't heard Grenadilla yet, you're in for a treat; visit their site for samples from the album, a link to a live NPR performance, and more.
Grenadilla's album never leaves heavy rotation in my house, and I don't think enough people have listened to it. Let's talk about what you're doing with the group.
These are songs that were just…in my head for awhile. They just sort of popped out at the right time, I guess. I don't really know how else to describe it. I mean, I always wanted to have something where I was singing with a group of women, and after I left Dog on Fleas, it seemed like a natural progression. Continue reading →