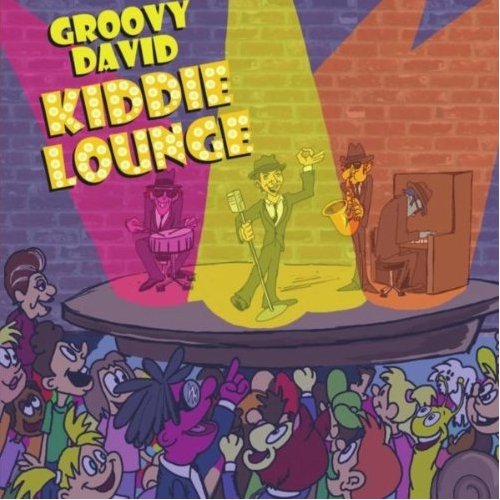 Like the champagne room at your local gentlemen's club, only with juice boxes and probably a little less crying, Groovy David's Kiddie Lounge is open for business as of today. For only $3.96, you get four — count 'em! — tracks of groovy Davidness, including "Ice Cream Sunday," "Grandma Sally," "I Lost My First Tooth," and a cover of the jump blues classic "Barnyard Boogie." Head on over to Amazon's MP3 store to get your copy and enjoy what G. David describes as "Equal parts Michael Bublé, Frank Sinatra, and Curious George" and an album with "a smooth swinging sound that will dazzle the kids and tickle the parent's fancy."
Don't have four bucks, but swimming in social media contacts? Groovy David has a program for you. It's called Helping Hands, and it works like this: for every 10 email contacts you add to his list, he'll send you two signed CDs. I don't know about you, but I've got like 400 Facebook friends, and as soon as I finish posting this I'm going to sell them all out in exchange for a small mountain of discs. Can you put your friends in the stereo? No, you cannot. Can you listen to them in the car? Well, yes, but you probably don't want to. I think you'll agree that David has come up with an elegant — nay, groovy — solution. Just make sure you take advantage before the program ends on June 5.
Also! In honor of his new songs "Ice Cream Sunday" and "Grandma Sally," Groovy David is asking kids to send in pictures of themselves having ice cream with their grandmothers. Ha ha, gramps! No ice cream for you! Entries will be voted on at the Groovy David Facebook page, and the top three winners will win prize packages that include "CDs, t-shirts, and puppets" in July, which is, of course, National Ice Cream Month.