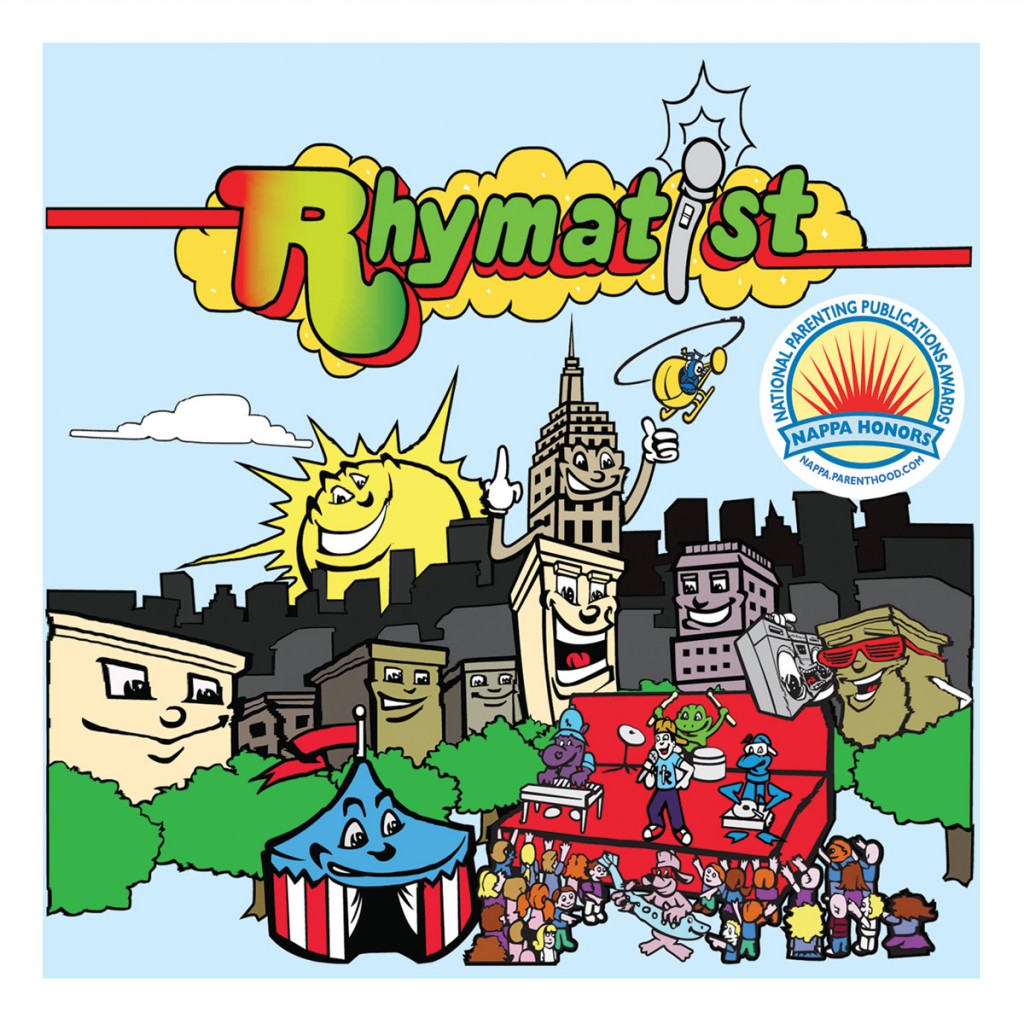 Taking an art form that's usually aimed at adults and repackaging it for kids is always a risky proposition — and I have a very low tolerance for candy-colored cartoon artwork — but the playground hip-hop phenom known as the Rhymatist has just won a 2010 National Parenting Publications Honor Award for his self-titled debut, intriguing me enough to give it a listen.
Brief verdict: The Rhymatist is a pleasant surprise, if not an unqualified triumph. I'm not really sure who the target audience for this album is, for starters — if you're really into hip-hop and you want to share it with your kids, you probably know enough about the genre to be able to cherry-pick acceptable tunes from "grown-up" artists; my kids, for instance, regularly bob their little heads to choice tracks from Jurassic 5, Blackalicious, N.A.S.A., and others. And while the genre's emphasis on rhythm does lend itself to rote repetition, making it easy to put together educational lyrics, there's still something a little off-putting about hip-hop tracks about stuff like safety. (Especially when the song in question is titled "Saftey First.
" Spelling second, I guess.)
Having said all that, the Rhymatist knows how to put together a catchy tune, and parents looking for a silly, educational gateway into hip-hop need look no further than this album. My personal favorite is "The Counting Song":
Stream the rest of The Rhymatist, and check out more interactive goodies, at his official website.