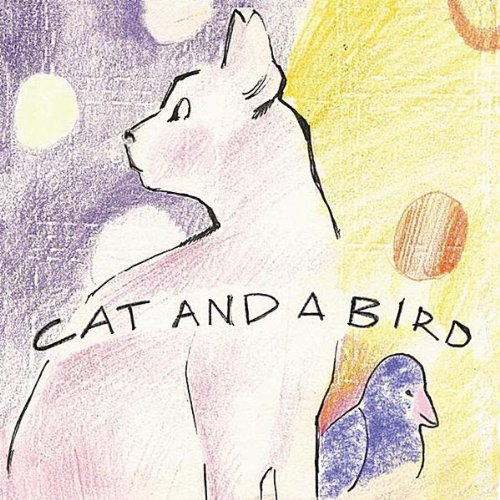 Cats and birds, generally speaking, don't play nicely together — check any random Sylvester and Tweety short if you don't believe me — but the laws of the universe have been known to bend from time to time, and here's Cat and a Bird's breezily addictive debut for proof.
Offering a dozen tracks of jazzy, acoustic-based pop, topped off with sun-kissed melodies and delightfully charming female vocals, Cat and a Bird is kind of like a kindie-friendly version of Swing Out Sister mashed up with, I don't know, Leon Redbone or something — only with sharper hooks and extra helpings of tongue-in-cheek humor. The whole thing sounds like a smile on a warm spring day, and given that I'm writing this while surrounded by hard-packed mid-March New Hampshire snow, you can probably guess how much I appreciate listening to it.
It is, in a word, wonderful, and I can't stop listening to it. (Not that I'd stop if they didn't, but my kids love it too.) The arrangements are fairly sophisticated for family music (and I'm not complaining), but the lyrics are decidedly kid-friendly; each track tells a different animal-centric tale, from "Bee Jive" to "Butterfly," "Night Owl," and the insanely catchy "150 Year Old Surfer Turtle" (listen to it once and then try and get it out of your brain — I dare you). Check out the lyrics, along with adorable illustrations, at the Cat and a Bird website.