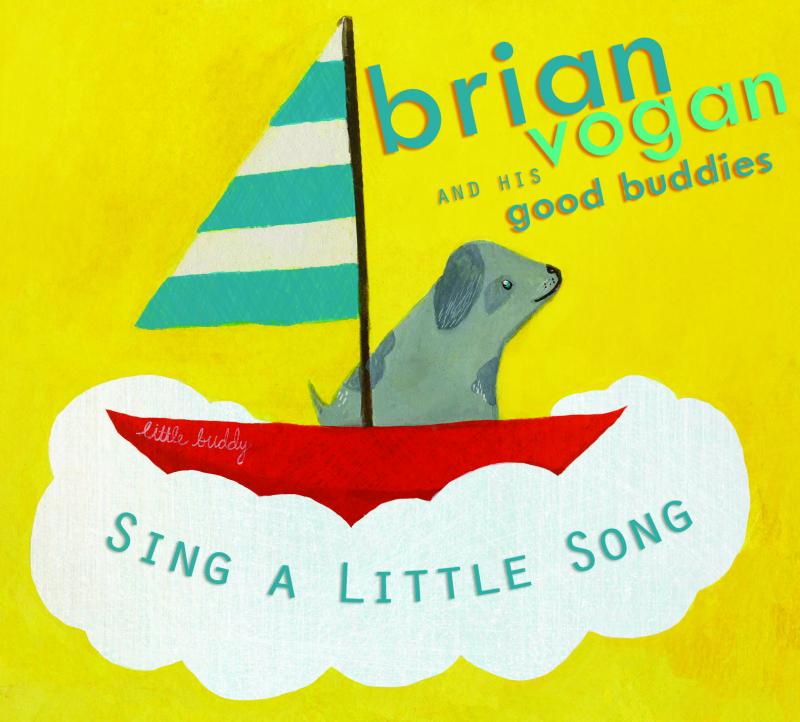 Brian Vogan's first CD, 2008's Little Songs, has been one of my daughter's favorites since it was released, so you can imagine the level of anticipation surrounding the arrival of his second album, Sing a Little Song. And taking the disc out of the envelope underscored one of the cool fringe benefits of this whole writing-about-kid's-music thing — when Little Songs came out, Sophie was singing along to Vogan's "Animal ABCs"; this time around, she read his name off the front cover. It was a special moment. How could the music help but be overshadowed?
Only by being awesome — and I'm happy to report that Sing a Little Song is just that. The album is credited to Brian Vogan and His Good Buddies, and the songs reflect that friendly, expansive spirit; where the first album was a low-key, homespun-sounding affair, this has more of a band feel. And you can hear why Vogan adjusted his approach this time out; he's beefed up his arrangements, and the songs really benefit from the added layers.
What hasn't changed is that Vogan's songs are catchy as all get out — and unlike a lot of performers in the genre, he doesn't do any annoying play-acting with his voice, displaying a refreshing level of trust in his music to speak for itself (and his audience to really listen).
The album opens with the lovely "How to Fly," a duet with Visqueen frontwoman Rachel Flotard, and from the opening bars to the closing chords, Sing a Little Song reflects Vogan's quirky, down-to-earth perspective. He does touch on his share of oft-covered kids' music topics (crossing the street, washing your hands, space, dinosaurs, trucks), but he puts his own unique spin on them, and he also makes room for stuff you're not liable to hear anywhere else — like "27," for instance. (It's a song about counting to the number 27.
)
My personal favorites are "How to Fly," the instantly hummable title track, and the hard-rocking "Wash Your Hands," but the whole album is impressively solid. This has been a really solid year for children's music, and Sing a Little Song is one of my favorite 2010 releases so far. Listen to the samples at CD Baby and see if you don't agree.