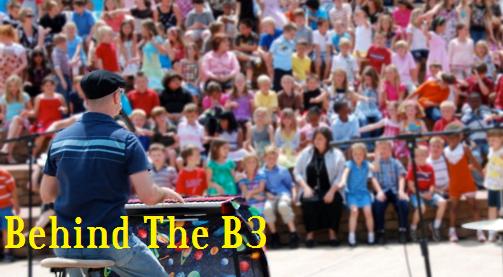 Staring at the computer screen right now just trying to find words to express how we are all feeling in Oklahoma after yesterday's devastating tornado. It's awful, just horrible, our hearts are aching for those who have been affected by what is now thought to be the most destructive tornado in recorded history. My family and I live in Edmond, which is 30-40 miles north of Moore where the tornado hit, so we are all safe and have no damage. But the day before, May 19th, we ourselves were in a storm shelter as a small tornado touched down a half mile away from us (luckily we had no damage then either). Living in Oklahoma my whole life this is nothing new, we grew up with tornadoes and for years have known all about what to do when the sirens go off, but it still never prepares you emotionally for how to deal with this kind of destruction. We watched the whole thing on TV yesterday with all our things ready to go to the shelter again in case it got bad near us, but it never did. We watched as, within an hour, the weather went from almost clear blue skies to a deadly F4 tornado in Moore, destroying everything in its path.
We've seen a bad one like this before, on May 3rd, 1999 in almost the exact same place, so we knew as we watched that people were losing their lives. 40-50 minutes and it was over. Then we start to see images of the damage, entire neighborhoods and businesses…..gone. The aerial view looked almost like a giant lawnmower cut a path (up to 2 miles wide at points) all the way through the city. Since then we've been glued to the TV, Twitter and Facebook, reposting/retweeting info so friends outside the area will know what's going on and that we're okay, and to try and help disseminate helpful information to those in the area as well.
This has been very emotional for everyone around here. I have personally spent a lot of time in the area that was hit as I used to teach music lessons at schools in that part of Moore. In the Sugar Free Allstars I have played at the library in Moore on numerous occasions. One of the worst things for us has been learning that two elementary schools suffered direct hits while kids were still there. Thankfully at one of the schools, Briarwood Elementary, all of the kids have been accounted for. Tragically at the other school, Plaza Towers Elementary, they have shifted from search and rescue to search and recovery, with several children still inside. This is heart wrenching for us as many of the performances we do are in elementary schools just like this for kids the same age as those that are still inside, and there is a good chance that some of the kids at both schools have come to our shows. At home, we're trying to keep it together so my two-year-old who is mostly oblivious doesn't worry but there have already been a couple of times today when I've been by myself that it's become overwhelming and I just have to cry…
I do want to make sure and sing the praises for our local OK weathermen and storm chasers: if it were not for their early warnings and up to date reports there is no doubt that there would have been far more lives lost. Now it's time to gather some things to take to a donation center and try and help as much as we can. These folks need all the help they can get. I am including a list of ways that you can provide aid even if you are not anywhere close. Oklahoma – and our entire country – is full of good people. They have already had to turn away volunteers because so may people are showing up to help. Donation locations are being overwhelmed with goods and monetary contributions. For every tragic story, there are even more stories of survival and hope: teachers covering students with their own bodies, first responders and neighbors rushing to help with no thought for their own safety… Oklahoma is strong. We will survive.
* Donations of $10 to assist those affected by the tornado can be made by texting STORM to 80888 for Salvation Army, texting REDCROSS to 90999 for Red Cross, or by texting FOOD to 32333 for the Oklahoma Regional Food Bank.
* United Way of Central Oklahoma's Disaster Relief Fund—donations may be made online at www.unitedwayokc.org or by mail to United Way of Central Oklahoma, P.O. Box 837, Oklahoma City, OK 73101 with notation for May Tornado Relief.
* Contributions to the Moore & Shawnee Tornado Relief Fund can be made securely online at www.TulsaCF.org. Donations can also be mailed to TCF offices at 7030 S. Yale, Suite 600, Tulsa, OK, 74136.
For a complete list of ways to help those affected in the May 20th Oklahoma tornado visit http://www.metrofamilymagazine.com/May-2013/Ways-to-Help-Families-Affected-by-the-May-20th-Tornado/
To find loved ones in Moore: www.safeandwell.org