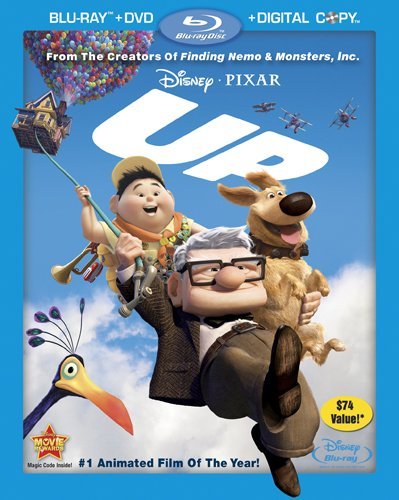 How do you make the Blu-ray release of one of the best movies of the year even bigger? Bundle it with a disc and a half worth of bonus features, plus a DVD, plus a digital copy of the film.
Oh and if you're Pixar, you do it on the same day you bring one of your earlier smash hits to Blu-ray — and attach just as much extra content to that release, too.
Since debuting with Toy Story in 1995, Pixar has defied expectations by not only cranking out smash hits while helping pioneer a brand new type of animation, but by opening up new vistas in the stuff that really matters — like, you know, storytelling. They've shown us what happens to our toys when we're out of the room, peeked into the hidden lives of bugs and fish, proved that monsters are just as scared of kids as kids are of monsters, exposed the travails of former superheroes, let us hear cars talk, put a rat in the kitchen, and made us fall in love with a robot janitor. Every time they announce a new movie, the odds of it not living up to its predecessors grows — has a studio ever held a perfect batting average for this long? — so when it came out that Pixar's 10th feature would follow the adventures of a grumpy old man who sails away in a house to which he's tied thousands of helium-filled balloons, bets were high that Up would mark the spot where the house Buzz Lightyear built fell down.
How about that? With 98 percent at Rotten Tomatoes and almost $650 million in worldwide box office receipts, Up made it a perfect 10 for Pixar — and if you missed it in theaters, now's your chance to bring it home in glorious high definition. Continue reading →