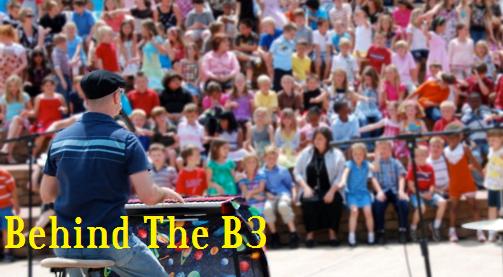 **CAPTAIN'S LOG: SATURDAY, JANUARY 18TH 2013, 2330 hours**
I found the simple life ain't so simple, when I jumped out on the road – VH
No truer words have been spoken Mr. Roth, no truer words indeed. As a matter of fact I'm on the road with Sugar Free Allstars at this exact moment – heading east on I-40 toward Gallup, New Mexico where we will be playing the last show of a 10 day tour that also included Phoenix, Arizona and Los Angeles, California – so it's only fitting that I should be thinking about the challenges of touring. Touring is hard physically, mentally and emotionally, but if you want to expand into new markets and build a fanbase outside of your home area you have to do it. It's fun and exhausting all at the same time. It can be something of a paradox because when you've been at home for a long period of time you start itching to get back out on the road, but as soon as you're on the road you just want to get it all over with and come home. You miss your family, your home, your friends, sleeping in your own bed, home cooked meals, but it's really fun exploring new places, meeting new people, playing for new fans and old fans you haven't gotten to see in a while.
Until I had to do it, I never realized just how much work goes into booking a tour. Months of preparation went into putting together this one and it only lasted 10 days. You have to find your venues, make contact with their talent buyers, work out dates that make sense with routing, negotiate a fee, confirm and/or contract the shows, promote the shows (through all social media, emails, reaching out to friends/family in each town, sending posters, etc, etc) and when that's all done you have to find places to stay while on the road. It is a lot of work and there is never a guarantee that something won't go wrong along the way, whether it's issues with the touring vehicle (an all-too-common issue for most bands), shows falling through, band member illness, or any number of problems.
Sounds like more trouble than it's worth right? Well maybe on paper, but the experiences and benefit gained from touring usually outweigh the amount of work that goes into putting them together. Because we have so many friends, family and fellow Kindie artists that are willing to help in any way they can, it makes all the work so much easier. Just a few examples are: on this tour we didn't have to worry about having a place to stay in L.A. for our first several days there because our great friend and fellow Kindie musician Heidi Swedberg opened her home to us and even cooked several amazing meals! The venue we played in Santa Monica, McCabe's, was recommended to us by another good friend and awesome Kindie musician Lucky Diaz – it was through his introduction and referral that we were able to build a relationship with the venue (I also got to catch part of a Lucky Diaz and the Family Jam Band show at The Grove while in town and man, they rock so hard!). Our new friend and family musician Birdie Mendoza organized a potluck get together with other musicians including David Tobocman where we all got to enjoy great food and make music together. We also met Mista Cookie Jar as well as Rodney Lee from Groove Kid Nation for the first time at our McCabe's show, and ALL the family musicians mentioned thus far helped promote our appearances – the Kindie community really is like none I've experienced before and we thoroughly enjoy all of the personal and professional relationships we have developed on this journey!
So we're closing in on home and about to finish up this westward run that we've been on for the last 10 days. As difficult as it can be to put together and be gone for so long it, was worth it on this trip. We had fantastic shows everywhere we played, moved some merchandise, made some new fans – basically what you hope all tours turn out to be like. That being said, we are so ready to be home and not in a moving vehicle for a good while. But before long we'll be back out there again, maybe somewhere close to you! Until next time, that's life on the road from Behind the B3…..