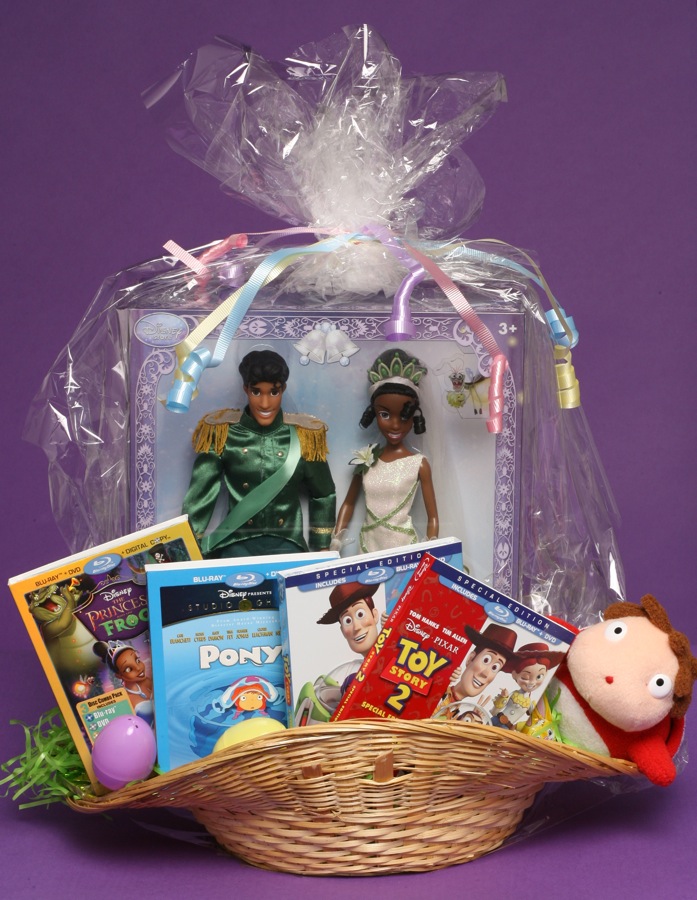 Don't feel like shelling out to fill your kids' Easter baskets with toys and candy this year? Never fear! Disney's giving away a whole bunch of stuff to celebrate the holiday, and if you're our lucky winner, all you'll have to do is accept delivery of this mound of April bounty from your sweating, angry mailman.
Here's what you (and, uh, your kids) stand to win:
Winners will receive a Disney-themed Easter Basket that values over $200, including Blu-ray & DVD Combo Packs for the exciting new releases of Ponyo, The Princess and the Frog, Toy Story and Toy Story 2 Special Editions; a special Princess Tiana & Prince Naveen Wedding Doll Playset that is only available in Disney Stores, an adorable Ponyo plush toy, and assorted holiday chocolates and Easter eggs.
Sounds pretty great, right? Here's all you have to do: Our esteemed Managing Editor, Jason Hare, has pretended to hide an egg somewhere in his hometown of Astoria, Queens. Your job is to take a look at the Google map of Astoria and try to figure out where he hid it. Send Jason an e-mail with your guess, and if you come closest to the imaginary egg's real location, you win this big ol' basket full of righteous Disney swag!