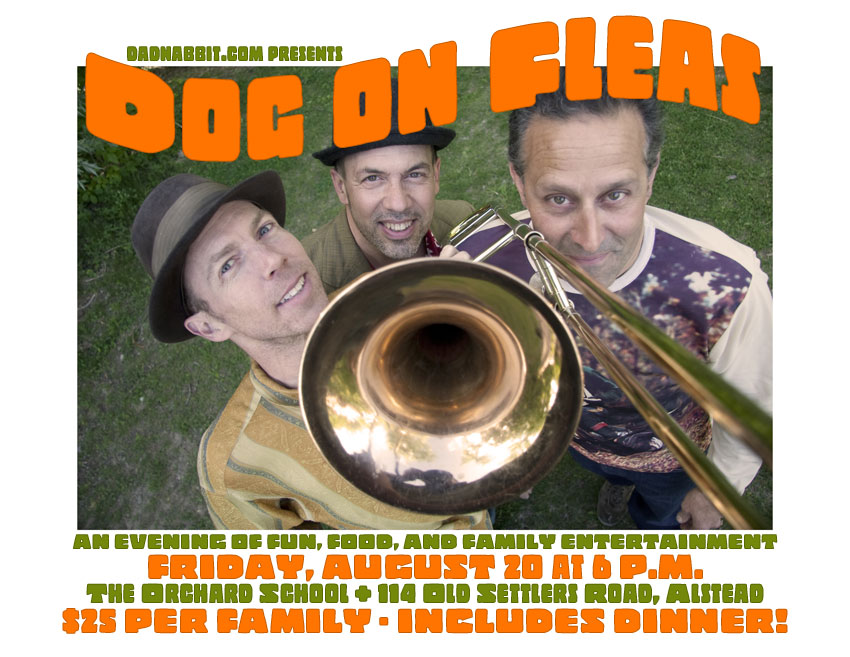 I realize posts have been lighter than normal around here lately, but summertime isn't just for taking vacations and soaking up the sun — it's for doing things with your family, and that's what I've been up to for the last couple of months. We'll get back to business as usual as the temperatures drop, but in the meantime, here's some exciting news for readers in the northeast: Dadnabbit's first foray into concert promotion!
Dog on Fleas is one of our favorite bands, and when they let us know they were looking for a place to play in the area, we immediately thought of The Orchard School, a beautiful children's enclave in rural Alstead, NH. A few phone calls later, we were counting down the days to August 20th, when the band will arrive for an evening of food (dinner is included in the ticket price) and family entertainment.
If you're anywhere in the area, we'd love it if you could make it out to the show. Get directions here, and if you have any questions, send me an e-mail and I'll be happy to help!