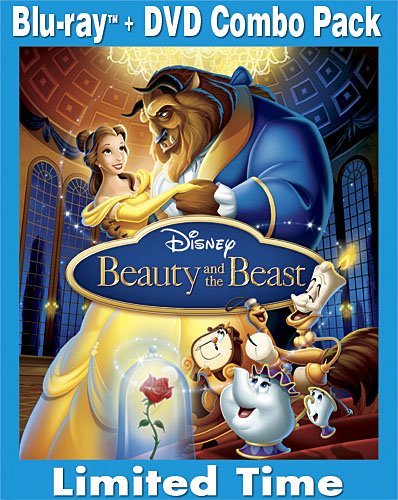 Tale as old as time, [expletive]!
There's nothing the folks at Disney love more than reissuing old movies, so it's fortunate that they're so good at it. Their ongoing Diamond Series, which already includes some must-have hi-def classics — including Pinocchio and Snow White — adds another spotless jewel to its crown with this remastered, expanded edition of Beauty and the Beast.
Originally released in the fall of 1991, Beauty and the Beast cemented the unlikely comeback Disney started with 1989's The Little Mermaid; an affirmation that the studio had left behind B-level animation like The Black Cauldron, it grossed over $375 million and was an awards magnet, netting two Oscars, three Golden Globes, and four Grammys. If Mermaid raised the bar for modern animation, Beast set the standard. It was a peak Disney would find it increasingly difficult to reach over the next decade, but that's another story — we're here to talk about this three-disc set.
All of Disney's Diamond Series releases have looked and sounded flawless, and Beauty and the Beast is no exception. As a father, I'm ambivalent about the overall message of most Disney movies, and as a consumer, I find their incessant "limited time only" reissues repugnant; that being said, it's awfully hard to argue with entertainment this beautifully crafted, in a package this lovingly curated. I've seen a lot of Blu-ray reissues, and nobody comes close to Disney in terms of content or presentation — they clearly don't rush their conversions, and they don't skimp on the added content, right up to the way they bundle DVD copies in with the Blu-rays (a decision so smart I can't believe it hasn't been done away with). Continue reading →