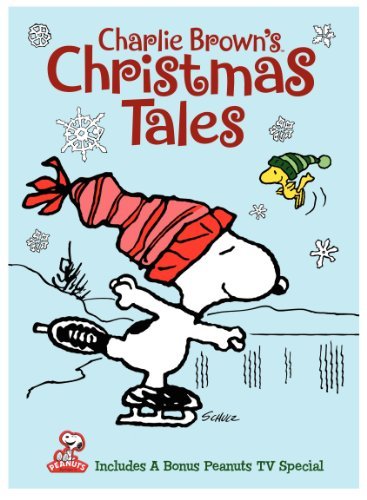 Warner Bros. has gone Peanuts-happy this year, releasing a Blu-ray collection of holiday-themed specials (which they neglected to send me — whatever, jerks) alongside Charlie Brown's Christmas Tales. What's that, you say? You've never heard of Charlie Brown's Christmas Tales? You're wondering why it wasn't just part of the holiday specials box? Well. Read and learn.
What we have here is a collection of five clips that the DVD case generously calls "segments," adding up to a whopping 18 minutes of Christmas cheer. It's a pure budget title, the kind of thing you can probably find red-tagged in the movie bin at any local drugstore, but given that these shorts aren't currently part of other Peanuts collections, it has some appeal for completists. As a bizarre bonus, you also get the 1983 special "Is This Goodbye, Charlie Brown?," in which "Charlie Brown and pals sadly face the departure of Linus and Lucy, who must move when their father gets transferred to a job in another town.
"
Merry Christmas, kids!
"Is This Goodbye" runs around 25 minutes, making it longer than the alleged main feature and adding to the overall archive-purging feel of the DVD.
If you're a Peanuts fan, you could easily find worse ways of spending $10.99, but it's the furthest thing from essential, and you'll almost certainly never miss having it in your collection. Stick with the full-length features instead.