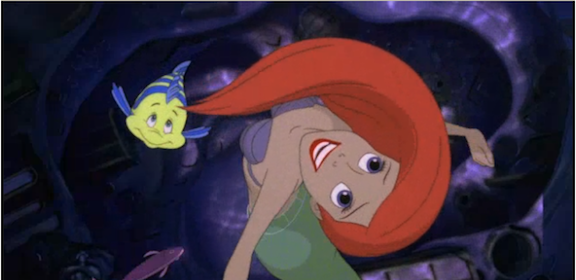 While I don't love every Disney princess movie, I'm no anti-princess zealot either. In fact, some of my favorite Disney songs come from The Little Mermaid. The music and lyrics by Alan Menken and Howard Ashman were second to none.
"Under the Sea" and "Poor Unfortunate Souls" are all-time classics. They were memorable songs in 1989 and are just as memorable today.
Disney announced today they will be releasing 'The Little Mermaid' October 1st on Blu-ray DVD. This is the first Disney release of The Little Mermaid on DVD since 2006.
Check out the trailer