Twentieth Century Fox Home Entertainment presents the continuation of summer fun and thrill points as JUDY MOODY AND THE NOT BUMMER SUMMER, the irresistible family comedy based on the best-selling book series, arrives on Blu-ray and DVD on October 11.
The first film adaptation of the beloved children's book series, JUDY MOODY AND THE NOT BUMMER SUMMER, by Megan McDonald with illustrations by Peter H. Reynolds, is a delightfully, laugh-out-loud hilarious treat for adventure-loving kids, tweens and adults. The film stars newcomer Jordana Beatty (Superman Returns)  as Judy Moody along with Heather Graham (The Hangover), Jaleel White (Psych,Family Matters), Preston Bailey (Dexter) and Parris Mosteller (Worst Week).  John Schultz (Aliens in the Attic) directs from a screenplay by Megan McDonald and Kathy Waugh (Big and Small).
In celebration of the October 11th release of Judy Moody and the Not Bummer Summer, Dadnabbit has 2 DVD's of the movie available for giveaway. In addition, we have some really neat crafts ideas that you can do with you children. Read to the bottom to find out how you can win!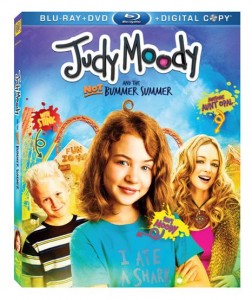 Judy Moody and her cool Aunt Opal have fun making art from garbage. You too can make cool things from common items you find around your house! If you want to be crafty like Judy and Opal, here is a list of some fun, easy things you can create from items found in your kitchen.
MACARONI JEWLERY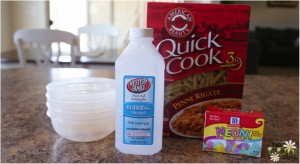 Making jewelry from macaroni is both fun and easy! All you need is some rubbing alcohol, food dye, dry macaroni, some bowls to mix in, and string. Once you've mixed the rubbing alcohol and food dye to the color you like, drop the macaroni in and let it soak until you like the hue. Take the macaroni out of the dye, and let it dry, then use yarn or string to make necklaces, bracelets, crowns, and more!
PAINTED TOAST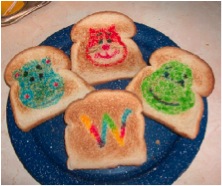 PLAYDOUGH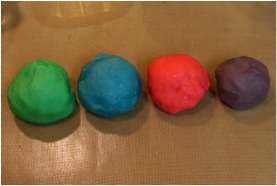 Some people might find toast a little dry, but this activity will surely remedy that! All you need is a little milk, some food coloring, a new paintbrush, white bread, and a toaster. Mix a few drops of food coloring with the milk, then use the paintbrush to paint whatever you want (animals, friends, designs, etc.) on the bread. Then simply put the bread in the toaster, and toast it! It's safe to eat, so you can use it for a sandwich, butter it, or even make colorful French toast!
Everyone remembers Play-doh from when they were a kid, and now you can make your own non-toxic playdough at home! You need flour, warm water, salt, vegetable oil, cream of tartar and food coloring. You can add scented oils if you'd like, to make the different colors smell like different things. All you do is mix all of the ingredients together in a pot over low heat until the mixture thickens and pulls away from the sides of the pot. Let the playdough cool until it is cold enough to handle, and then enjoy playing with it!
HOMEMADE BUBBLES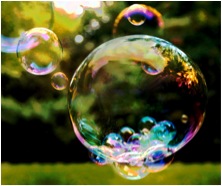 Making your own bubble solution and wands is fun for kids of any age. All you need is dishwashing liquid, glycerin, and water. Gently mix the dishwasing liqud, glycerin and water together, then, use common household items (like funnels, fly swatters and cookie cutters) to blow bubbles. This simple recipe can provide hours of fun!
KOOL-AID FINGER PAINTS
Finger painting is so much fun, but sometimes finding safe paints for your kids to use is hard. The simple solution? Make your own! Mix flour, Kool-Aid, salt, boiling water and oil together. Then all you have to do is let the mixture cool until it's safe to finger paint with!
Awesome stuff, huh? Interested in winning a copy? Great, all you have to do is email your name and address to me ([email protected]). Two names will be drawn by the 14th and notified. Winners must live in the United States or Canada. Good luck!!