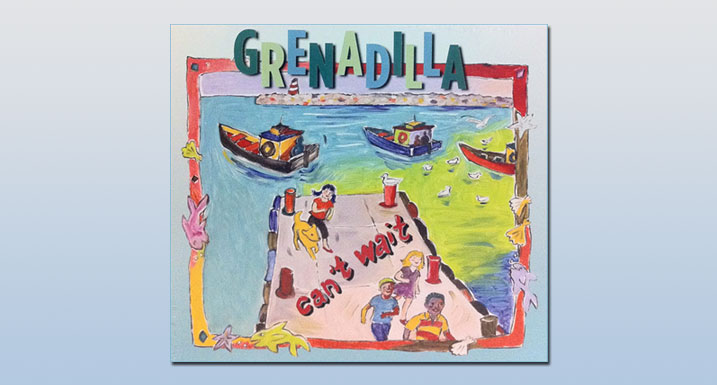 Like any good parent, I've taken thousands of snapshots of my kids, but there's one particular picture of my daughter that always makes me smile. It captures her mid-swing on the playground, head tilted back toward the sun, with a look of absolute, unbridled, carefree joy on her face. For me, that look represents the perfect grace of the childlike spirit: the ability to uncouple from whatever worries are weighing us down and simply be happy. It's also the best way I know how to describe Grenadilla's music — I mean, these songs just sound like giddy motion, warm sunlight, and laughter.
Of course, when your band makes liberal use of the pennywhistle — and has been gifted with a frontwoman whose voice is as carefree-sounding as Debbie Lan's — you're going to make happy-sounding songs even if you're trying to be emo. But that doesn't take away from the addictive pleasure of Grenadilla's music, including its newly released second album, Can't Wait.
Produced by Dog on Fleas member (and longtime Dadnabbit hero) Dean Jones, Can't Wait fleshes out the Grenadilla sound without tinkering with anything too much — the album adds a few new colors to the band's sonic palette, but they're relatively subtle; a horn section here, handclaps there. That sort of thing. The most crucial ingredients — the band's lovely harmonies and the Capetown flavors in Lan's arrangements — remain front and center.
Can't Wait also delivers another solid, sprightly set of songs — 14 tracks, weighing in at a breezy 30 minutes and change, with titles like "Exactly Where I Want to Be," "Oh Sing a Song to the Sun," "Smiling," and "Sunday Afternoon." Doesn't just reading those make you a little happier? Listening to them will finish the job.
Can't Wait is available now from your favorite digital retailer. Listen to samples at Amazon and order your copy today.