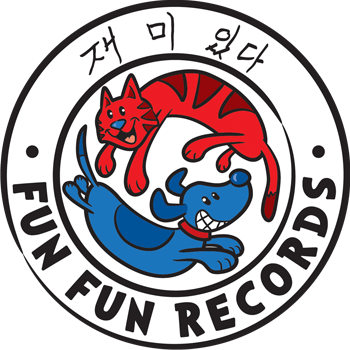 Oh, I know Dan Walsh and Dave Loftin are going to be thrilled about this news: Ska punk legend and budding kindie phenom Mike Park had so much fun making his first family music album, Smile, that he's decided to go and start an entire frigging kids' label.
Christened Fun Fun Fun Records, Park's new imprint is dedicated to, in his words, keeping "DIY PUNK ethics intact while providing quality and educational music for our kids." And he's off to a quick start, with an early slate of releases that includes records from:
Play Date (featuring Greg Attonito from the Bouncing Souls along with wife Shanti Wintergate)
Kepi Ghoulie (from the Groovie Ghoulies)
Happy Wags (featuring Jesse Wagner from the Aggrolites)
Dan Potthast (from MU330)
…and, of course, Mike Park
And the best part is that you can sample Fun Fun Fun's wares — right now and for free. Just head over to the label's site to download a five-song digital sampler. Our advice: Play it loud.